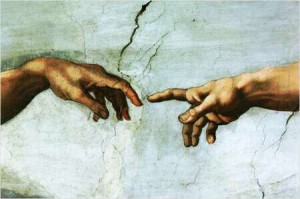 Please feel free to contact me at the address below.
Really. Even if it's just to say, "Hi."
Email
jamescleaveland at gmail dot com
Resume
I'll probably post a resume here sometime in the future, but since I'm happily employed, I'm in no rush to do so.
I'll go ahead and give a quick summary though: I got started in the industry in Houston doing medical animation in 2005. After that, I moved to a different studio in town to do cinematic cutscenes for a game funded by the Baylor College of Medicine. Seeking more hands-on game development experience, I moved back to my hometown of Austin and got a job with NCsoft to work on their free-to-play Dungeon Runners. After NCsoft closed game development in Austin, a few of us gathered together again to create a social gaming venture, Portalarium. There we created high-quality games for social networks like Facebook, MySpace, and hi5. I've since moved on to work as a Gameplay Programmer for Certain Affinity.
Those are the highlights. Along the way I've purposefully moved away from art asset creation in lieu of what I think are more interesting topics: gameplay, graphics, and effects programming. I still love to make art, just not all day, every day.